Success Stories
Royalty Exchange
Royalty Exchange is a marketplace for buying and selling intellectual property. The CEO reached out to us because their platform couldn't support their business plan and previous experiences with technologists left a lot to be desired.
Visit Royalty Exchange
Problem
This client needed people from anywhere in the world to have the capability to place a bid on an auction or an asset on Royalty Exchange. Then, Royalty Exchange needed to capture that bid, updating their information and systems simultaneously. They also needed a user interface and back end structure that was easy to use, fast, and secure. They were building their business on top of outdated and troublesome technology, so they turned to Brick Abode for help.
Solution
Step 1: Business and technology analysis
Step 2: Project design
Step 3: Shop around for quotes from other vendors
Step 4: Brick Abode executed the project which included front-end, back-end, devops, cloud hosting, documentation, testing and security.
Results
Monthly Users Growth Rate improved by 59%
Total Website Income improved by 208%
Total number of users improved by 77%
Brick Abode is a project manager's dream!
Royalty Exchange
Techniques for Successful Technology Projects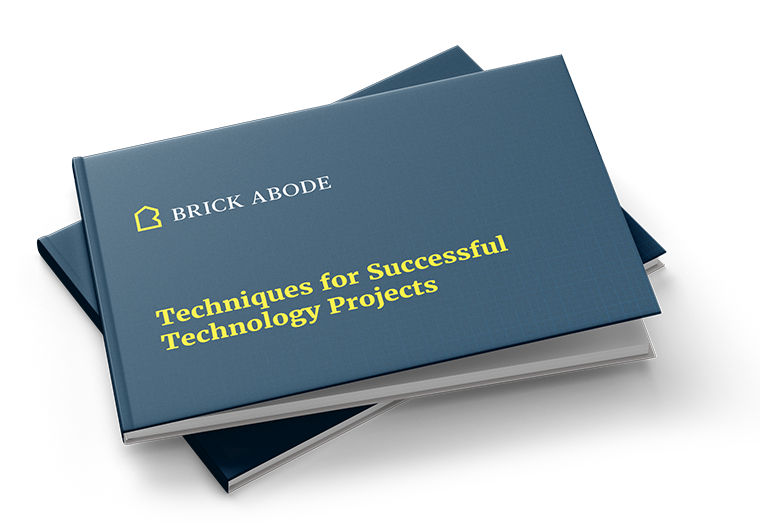 It can be overwhelming to think about executing your technology ideas because you might be frustrated by past experiences with technologists. Here are some suggestions that will help you achieve success.